Finally a name you can trust. The Campaign Tour is coming west!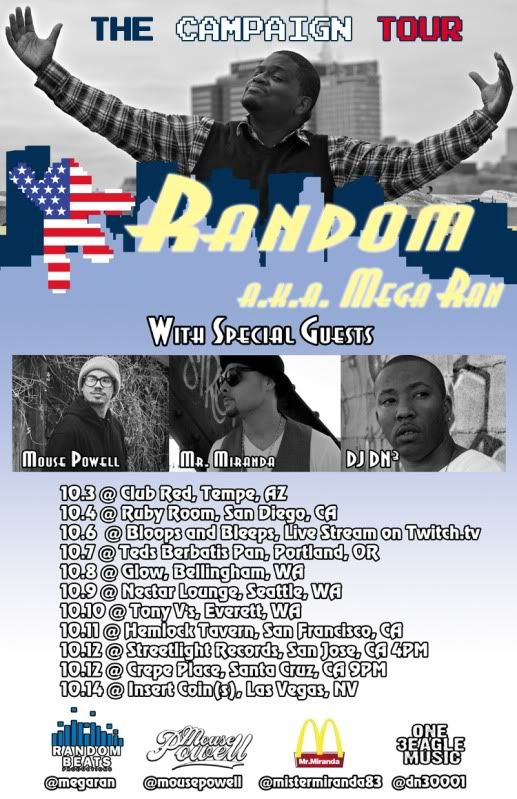 I'll be bringing the homies Mouse Powell,
and Mr. Miranda!
more surprises to come!
***IMPORTANT*** if you're in any other these cities please email us at random.megaran@gmail.com with the subject "Street team" so you can help. Thank you!!
More music!
The Scene feat. Cee Knowledge (Of Digable Planets), Open Mike Eagle, Burke the Jurke, by Dumhi
Yup, i'm on a song with 1/3 of Digable Planets… Woo!


Bucket list CHECK.
This week's Mirandom Mondays is a classic EPMD joint… DA JOINT.