was anyone else like me and thought 1) I used to have a subscription waaaaay back in the day! and then 2) wow, i didn't know they still printed Nintendo Power?
anyway, this is a pretty darn big deal, as Random gets a full page in the April 2010 issue of Nintendo Power. Check it out.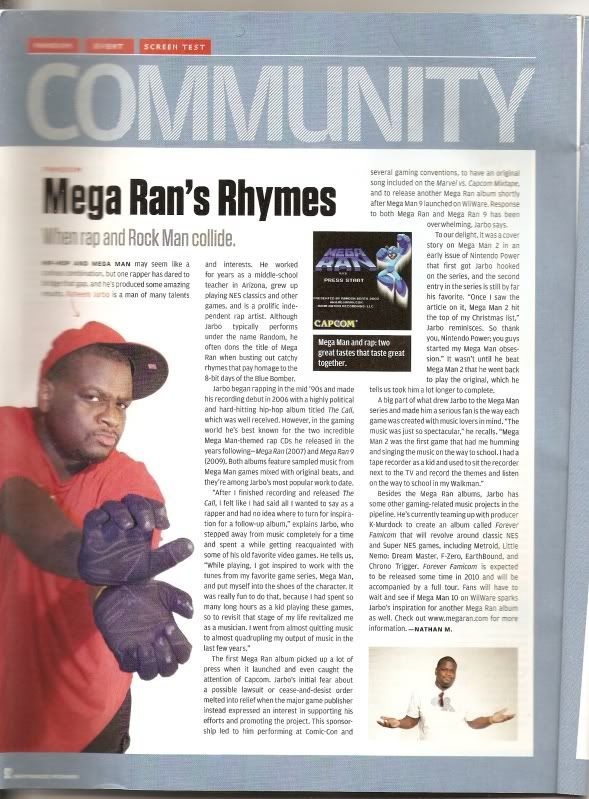 what a week, as soon as I finish up at SXSW, I see this.
Check out the SXSW vids: